Discounted Healthcare Multi Unit Franchise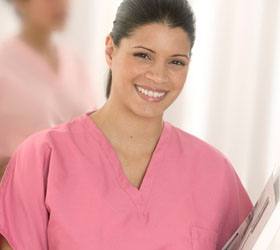 Description
This business opportunity is for someone looking to own a large business. it includes a double sized exclusive territory covering 60,000 qualified seniors age 65 and over with one of the nation's In-Home Healthcare leaders. A significant discount has already been applied to the list price. This company fulfills this mission through a dedicated network of locally owned franchises which provide in-home care assistance for seniors, disabled, and others. Multiple levels of care including Medical and Non-Medial are provided.
This franchise has demonstrated solid growth with a very impressive Item 19 earnings claim. in their Franchise Disclosure Document (FDD). It is one of the ONLY home health care franchisors to supply a full item 19 Financial Performance Claim based upon ALL FRANCHISEES open at least 1 year, not just a select few. The franchisor has earned $1B in sales with over 75,000 clients.
Features of the Business Include:
Proven Business Model
Unparalleled Business Training
Higher levels of Care
Companion Care, Personal Care, and Skilled Nursing Care
Caregiver Recruitment and Training Systems
Ongoing Support
Exclusive Programs to Franchisees
Additional Business with Skilled Care Workers
They are one of the pioneers in the industry with hundreds of offices open in North America. They also have operations on four continents. They were also, coincidentally, the first U.S. Company of it's kind to open in China, so this business model has proven to be successful in a variety of different markets. They operate in one of the fastest Growing sectors of the economy, and will continue to see growth in potential customers for at least the next forty years as a result of the baby boomer generation.
No brokers or students please. Interested buyers must have a minumum net worth of at least $250K.
Facilities
This double large territory covers 60K seniors age 65+ an can be managed from a small office.
Competition
This franchise is considered an expert in the field. Franchisees are often invited to speak at community functions regarding home health care. This franchise has a very impressive Item 19 earnings claim that they believe is the best in the industry for franchisees in business for at least one year. They have received lots of recognition including a Top 50 Award for Franchisee Satisfaction.
Growth
Lots of opportunity to grow sales in existing territory by marketing, adding products and services. You can add territory if you have bigger plans. The Senior Care Industry is projected to be 55 million poeple age 65+ by the year 2020. People will continue to age and need the proper level of care despite what happens in today?s uncertain economy.
Financing
We can also refer you to franchise friendly lenders. We can also refer you to unlock your IRA or 401K plan without penalties . We can also help get you SBA pre-qualified in about 24 hours after application
Training
Comprehensive two week training program. Lots of ongoing support. This franchise has a strong track record for creating great franchisees that don't have Healthcare experience.
Business Status
This is a franchise looking for a new franchisee in your area. It is not an existing business for resale. Contact ABC to check for current pricing and availability. Affordable Business Concepts, LLC does not make any guarantees or declarations regarding earnings. The information contained in this ad does not constitute an offer to sell or award a franchise and may not reflect the most current facts. Such an offer can only be made in compliance with applicable disclosure laws. Offerings are made by Franchise Disclosure Document only.