B2B Cost Consulting Business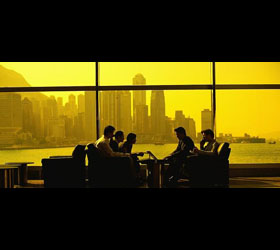 Description
Professional B2B Consulting Franchise helping businesses make decisions about telecom services and products as well as merchant services expenses. They only charge the client a fee if we save them money, which makes client acquisition an easy process. Their Franchisees are independent of all suppliers of telecom; no commissions, residuals, or kickbacks from suppliers. They always look out for their client's best interest. Quick ROI; low cash investment, revenue driven business, can be operated from home or office.
Franchisees can do business anywhere in North America. This is an ideal Franchise for executives. Their basic service, referred to as Existing Systems Review, is really quite simple. They review all the services and equipment that a business client uses to communicate. That includes:
cell phone,
local service
pagers
long distance
calling cards
conferencing
data
internet and more
Their clients are often not familiar with the products and services they are currently using because of the confusing environment in telecom. They prepare a professional report summarizing the services received and costs incurred. They then advise the client about how to recover over payments and how to receive equal or improved service, for less expense. If they find ways to save them money and the client likes what they have recommended, the fee is an equal portion of the savings for a specified period of time! During the term of the contract with the client, they continue to evaluate their needs and will bring forward additional recommendations that create additional savings for the client and additional fees for their Franchisee. Ultimately they have creating a recurring revenue stream with their existing clientele.
The ability to analyze Electronic Payments Processing for their clients significantly increases their Franchisees' earnings. When a client receives payments via credit card, debit card, ACH, E-Check, or similar electronic payments, they are now able to analyze the market options using our specialized processes and have been able to reduce costs for the client.
The information contained in this ad does not constitute an offer to sell or award a franchise. Such an offer can only be made in compliance with applicable disclosure laws. Offerings are made by Franchise Disclosure Document only. Interested buyers must have a minumun net worth of at least $125K. the price listed includes the franchise fee plus working capital. Please check with Affordable Business Concepts for current pricing and availability.
Facilities
Can work from home office or grow to an office with staff. Can be an Owner-Operator, Executive Owner, or a Passive Owner.
Competition
Their commitment to independence and objectivity is a unique competitive advantage that endears us to their clients. Eighty percent of our initial consultative agreements are cost reduction, contingency billing-based engagements which include a two-year commitment for implementation and ongoing reviews. This provides the basis for a strategic partnership with the client, while our quarterly reviews create strong recurrent income and the opportunity for additional consulting opportunities.
Growth
This industry is very confusing for all businesses and the charges are often very arbitrary. With proper analysis, they have been able to identify significant errors, misclassifications, and determine best-in-class pricing options for their clients resulting in outstanding savings.They expect the addition of these new services to increase their Franchisees earnings. This is a significant addition to their services suite.
Financing
We can help you obtain SBA pre-qualification in about 24 hours after application. We can also help you unlock your 401K without penalties or refer you to franchise friendly lenders. Interested buyers must have a minimum net worth of at least $200K.
Training
7 days initial training course at our Head Office / 3 Days of Video Training/ 1 week Mentoring Training in the Franchisee?s location / Bi-weekly Technical Topic Training / Annual Training Conference ? 1 week / Continual Training via Intranet Programs
Business Status
This is a franchise looking for a new franchisee in your area. It is not an existing business for resale. Contact ABC to check for current pricing and availability.