Leading B2B Cost Consulting Business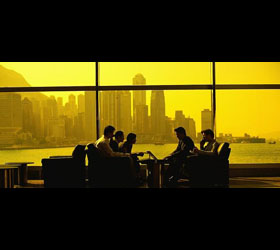 Description
This Professional B2B Consulting Franchise is a global leader in cost management consulting. Their business model provides the ideal ownership opportunity for success-seeking professionals who desire work life flexibility with unlimited residual income potential. No analytical, in-depth-sales, or accounting experience needed. This is a low cash investment that can be operated from home or office. Many businesses are looking to reduce costs at this time. Now is a great time to explore ownership opportunities with this franchise as their services are very relevant.


The B2B business service is really quite simple. They only charge the client a fee if they save them money, which makes client acquisition an easy process. The franchise HQ reviews all the services and equipment that a business uses to communicate and operate. That includes merchant services, point-of-sale systems, small package shipping, courier services, telecom services including cell phones, local service, long distance, conferencing, data storage, internet, e-signatures, mail management, marketing, banking, equipment maintenance, supplies, facilities, uniforms, printing, utilities, insurance, waste, fleet tracking, fuel, inventory management, and much more. A professional report summarizing the services received and costs incurred is used to advise the client about how to recover overpayments and how to receive equal or improved service, for less expense. Their goal is to ensure their clients are getting the best business services at the best price utilizing their proprietary techniques and software. The result is strong customer alliances.

Key Features of the Business include:

• Office Anywhere - Work-life flexibility and balance
• Low Investment - No inventory, no brick and mortar
• Recession-Proof
• Scale your practice as desired by adding employees
• Vast Untapped Market .
• Win Win – Contingency, no risk business model
• Residual Income - typically 2+ year contracts
• Choose Your Focus - Biz Development, Management etc.
• Build Long-Term Relationships with clients and peers
• Unlimited Income Possibilities
• Strong resale value when ready to exit
• The Global Leader in Cost Management Consulting

No brokers please. Interested buyers must have a minimum net worth of at least $150K and be a United States or Canadian Citizen. We will respond quickly. Your information is kept strictly confidential.

This sale is confidential. The information contained in this ad does not constitute an offer to sell or award a franchise and may not reflect the most current facts. Such an offer can only be made in compliance with applicable disclosure laws. Offerings are made by Franchise Disclosure Document only. Relevant information for business purchase will be provided by the Franchisor and Seller. Affordable Business Concepts, LLC does not make any guarantees or declarations regarding earnings. Before buying any business always consult your accountant, franchise attorney and or financial advisors. By requesting free information, you agree that Affordablebusinessconcepts.com and the business you select may contact you by phone call, text and or email you provided including for marketing purposes related to your inquiry. This contact may or may not be made using automated, pre-recorded or artificial voice technology. Data and message rates may apply. You also agree to our disclosure and privacy policy.


Facilities
Can work from home office or grow to an office with staff. Can be an Owner-Operator, Executive Owner, or a Passive Owner.
Competition
Decades of experience internationally saving their clients over $1,000,000,000! The franchisor provides you with specialists in every cost reduction category. The franchise also has proprietary software and methodologies. This franchise is a strong, trusted, international Brand.
Growth
Unlimited growth possibilities. About 30% of franchisees grow by opening an office and adding employees over time. Many sources of revenue to grow with over time. This franchise is seeing strong growth as more businesses look to lower costs.
Financing
In the USA we can refer you to franchise friendly lenders. USA customers can be SBA Pre-Qualified in about 24 hours after application with no cost or obligation.
Training
Strong training and support are provided. Included is Pre-training, in classroom training, months of field support and continued training, exclusive software and data base access, Client management tools and professional development training.s
Business Status
ABC is recruiting new pre-qualified buyers on behalf of a major National Franchise Brand. It is a start-up opportunity and not a resale of an existing business. Contact ABC to check for current pricing and availability. ABC does not make any earnings guarantees or declarations. The information contained in this ad does not constitute an offer to sell or award a franchise and may not reflect the most current facts. Such an offer can only be made by the Franchisor in compliance with applicable disclosure laws.