Fun Mobile Pet Grooming Business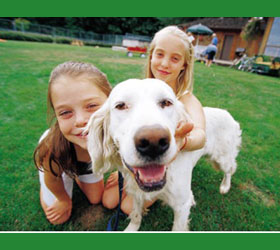 Description
This excellent/, mature/, international franchise offers Customers certified and trained groomers who pamper pets with personal one on one attention in a customized beautiful van. Pets are offered low stress grooming in comfortable surroundings. In addition to their traditional luxurious groom/, they also offer services such as de-shedding treatments/, re-moisturizing treatments for skin and coat/, therapeutic shampoos/, pad treatments/, shave downs/, puppy cuts/, clips/, flea and tick shampoos and Frontline flea and tick applications/, plus de-skunking/, teeth brushing/, and pawdicures for special occasions.

This is a true home based business with a few skilled employees/, minimal inventory/, no receivables and good margins. No prior grooming experience is needed. This franchise is an excellent brand and has been franchising for over a decade/, with many mature franchisees that validate well. This franchise offers either an owner operator or executive business model. Earnings are published in the franchise disclosure document.

Note. Serious investors only please. The business will not respond to general inquires/, students or brokers. Please respond with: Your full name/, home mailing address (no PO Boxes)/, phone numbers and best time to contact you. Please pay careful attention to the financial requirement of a required minimum net worth of $500K with $300K liquid. The franchise is SBA approved.

This sale is confidential. The information contained in this ad does not constitute an offer to sell or award a franchise and may not reflect the most current facts. Such an offer can only be made in compliance with applicable disclosure laws. Offerings are made by Franchise Disclosure Document only. Relevant information for business purchase will be provided by the Franchisor and Seller. Affordable Business Concepts/, LLC does not make any guarantees or declarations regarding earnings. Before buying any business always consult your accountant/, franchise attorney and/or financial advisors. This ad is for a new franchise and is not a business resale.
Facilities
This is a true home based business with a few skilled employees/, minimal inventory/, no receivables and good margins.90% of franchisees own more than one van. Exclusive territory is 100/,000 to 300/,000 in population/, depending upon the characteristics related to a particular territory to be defined by contiguous zip codes.
Competition
The demand for mobile pet grooming is very high. Pet owners appreciate two very distinct benefits of this franchise. First/, it is far less stressful on their pet/, there are no cages/, no other pets/, smells nor the chaos that is common in conventional groom shops. The experience is pleasant/, fun and safe for the pet. Secondly/, convenience for the pet owner. No driving to and from the groomer. We come to their home in our new beautiful van/, and groom their pet in front of their home. Safe/, happy and fun!!
Growth
The pet industry is the 7th largest in the North America. Consumers spent $43 billion on their pets in 2008 in a very good economy. In 2012/, after 4 rough years/, that number rose to $53 billion and in 2013 it rose again to $56 billion!! This is a scalable business. Start with one van and groomer and add more over time. 90% of franchisees own multiple vans.
Financing
Financing referral available to franchise friendly lenders to help you with a loan or to help you unlock your 401K. We can help you obtain SBA Loan Pre-Approval in 24 hours.
Training
YES!!! One week business training in headquarters/, plus two weeks grooming training with a franchisee in their area as well as web hosted grooming videos and live groomer support. Also/, very effective marketing campaigns that make your phone ring.
Business Status
This is a franchise looking for a new franchisee in your area. It is not an existing business for resale. Contact ABC to check for current pricing and availability.