Established Executive Window Cleaning Business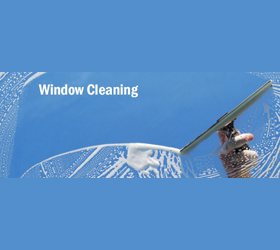 Description
This is an existing business with accounts and cash flow for resale. Window Cleaning is a unique business opportunity offering a tested and proven franchising program backed by many years of experience. They are a customer service business that specializes in commercial (up to 3 stories) and residential window cleaning.
This franchise is committed to franchisee success and we stand behind our business model by offering guaranteed training, marketing and ongoing support. They even jump-start the franchisees' business with our Grand Opening option by traveling to their territory, and with the franchisee, securing commercial accounts, assisting in business organization and conducting hiring interviews so the franchisee will be conducting business in their first weeks of operation. This is an award-winning franchise system.
Franchisees do not clean windows, they have employees who clean; their job is to manage the business. This is an executive franchise model. The price listed is the total startup cost including franchise fees, equipment, office and working capital.
Some distinctive characteristics include:
Large Protected Territories to Ensure Growth
Executive Business Model
Corporate Call Center Lead Generation
National Accounts
90% Customer Retention 80% Commercial
In-house systems for scheduling employees
High Frequency Repeat Business
Low Start-up Cost
High Profit Margin
Monday - Friday / No nights, no weekends, or holidays
Daytime Hours
No students or brokers please. The information contained in this ad does not constitute an offer to sell or award a franchise. You must be a United States or Canadian Citizen with a minimum net worth of at least $250,000.
Facilities
Can work from your home office or a light industrial location. Exclusive territory in the South Bay.
Competition
This is the dominant window cleaning franchise in North America. They have a professional approach (a clean and professional look, proprietary scheduling and routing software, solid training and franchise support) allowing the franchisees to give exceptional customer service on time, every time. This approach, combined with a straightforward and proactive sales process, gobbles up market share.
Growth
Franchisees enjoy 90% customer retention. The franchise sets you up with corporate accounts in your territoy. There is lots of opportunity for growth in your exclusive territory or by adding additional territory.
Financing
We can help you obtain SBA pre-qualification in about 24 hours after application. We can also help you unlock your 401K without penalties or refer you to franchise friendly lenders.
Training
Extensive Training and Support provided. Five weeks pre-HQ training. One week at HQ. Two weeks post-HQ training Plus 2 days of On-site training; reviewing office procedures, setting up appointments, and getting corporate accounts in the franchisee's market.
Business Status
This is an Existing Franchise for resale by the Franchisee. Contact ABC to check for current pricing and availability. Affordable Business Concepts, LLC does not make any guarantees or declarations regarding earnings. The information contained in this ad does not constitute an offer to sell or award a franchise and may not reflect the most current facts. Such an offer can only be made in compliance with applicable disclosure laws. Offerings are made by Franchise Disclosure Document only.