Semi-Absentee Hair Blow Dry Salon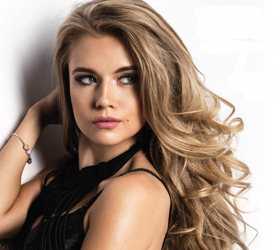 Description
A NEW CONCEPT IN HAIR CARE, 'the blowout category', is quickly growing into what has become a $40 billion a year global hair salon industry. There is no end in sight for the growth of this industry, and with a sound, proven business model and operational method in place, This Blow Dry franchise offers you a way to get into an exploding industry without having to figure it out on your own.
This Blow Dry franchise is a styling franchise, designed to provide their clients with the best in blowouts, offering the most current styles paired with longevity through our signature blowout techniques. At Cherry Blow Dry Bar, the key to success is their education, allowing them to provide consistency amongst their styles and techniques to ensure clients have the same unbeatable experience during each visit - at any location.
Membership Based Business Model
Recurring Monthly Revenue
40 Billion Dollar Female Hair Care Industry
Ability for Multi-Unit Ownership
This Blow Dry franchise offers glam styling services at affordable prices. Since opening, their following has grown, transforming the original concept of blowout styling into a wildly popular membership model. They offer that 'look good, feel good' service whenever customers need it - all day, every day!

This sale is confidential. The information contained in this ad does not constitute an offer to sell or award a franchise and may not reflect the most current facts. Such an offer can only be made in compliance with applicable disclosure laws. Offerings are made by Franchise Disclosure Document only. Relevant information for business purchase will be provided by the Franchisor and Seller.

Affordable Business Concepts, LLC does not make any guarantees or declarations regarding earnings. Before buying any business always consult your accountant, franchise attorney and/or financial advisors. Must be a US or Canadian Citizen. Prospects must have a minimum net worth of $350,000.
Facilities
Salons are typically 1200-2000 square feet. They offer upscale d?cor, furniture and fixtures. Salons typically support 12-16 styling chairs. The franchise helps you with site selection, lease negotiations, permits, build out and on-site training.
Competition
Salons are typically located near high end retail shops or malls. They use current techonology to offer a unique appoach to communicate with their clients.
Growth
Discounts are available for multi-unit owners. Lots of opportunity to grow sales by offering various products and services like scalp massage, hair extensions, instant therapy mask, lashes, eye and lip touchup or full face makeup application.
Financing
Some equipment can be leased to lower the initial investment. We can help you obtain SBA pre-qualification in about 24 hours after application. We can also help you unlock your 401K without penalties or refer you to franchise friendly lenders.
Training
Lots of pre-opening training, grand opening suppport and ongoing training and support. Owners do not need extensive industry or business ownership experience. The franchise will provide owners with all the training, support, and tools they need to open the doors of a new studio.
Business Status
This is a franchise looking for a new franchisee in your area. It is not an existing business for resale.