Window and Gutter Cleaning, Tinting and Holiday Lighting Business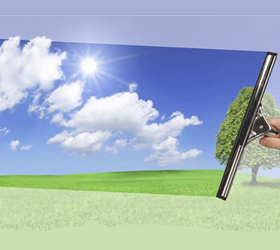 Description
This franchise is a mobile service franchise offering 5 unique revenue streams; window cleaning, window tinting, pressure washing, gutter cleaning, and holiday lighting. Servicing primarily the needs of homeowners, this franchise is also well-suited for the commercial market.


Window cleaning is for low-rise only, no high rise or unsafe heights. Offering "Best in Class" services at competitive market rates, this franchise is the local leader for homeowners, businesses, property managers, realtors, maid services and anyone else wanting or needing their services.

The business is performed by experienced, well-trained technicians while the role of the owner is to drive the business, primarily through direct marketing, internet and networking. The franchise works year around and is easily recognized in the market by their vans.

Interested buyers must have a minimum net worth of $150K with $30K liquid. Please provide your full name, address, email address and phone number. No students or brokers please.

This sale is confidential. The information contained in this ad does not constitute an offer to sell or award a franchise and may not reflect the most current facts. Such an offer can only be made in compliance with applicable disclosure laws. Offerings are made by Franchise Disclosure Document only. Relevant information for business purchase will be provided by the Franchisor and Seller. Affordable Business Concepts, LLC does not make any guarantees or declarations regarding earnings. Before buying any business always consult your accountant, franchise attorney and/or financial advisors.
Facilities
Work from your home office. Single protected territory has 50,000 households. More territory can be purchased for future growth.
Competition
The franchise offers more year round services than the competition. They have friendly uniformed technicians, shiny organized vans. Their specialty is "Best in Class" Servics at a competitive rate.
Growth
Their strong direct marketing program grows sales and brand loyalty. You can also grow by adding additional territory.
Financing
We can help you obtain an SBA Pre-Qualification in 24 hours or refer you to franchise friendly lenders. We can also help you use 401K funds to invest in your own business without penalties.
Training
Training begins with pre-training prior to commencing at HQ. HQ training is for 5 days followed by 5 days of intense training for the Grand Opening in the new franchisees territory. Training includes Courseware, software, field work, as well as marketing and advertising.
Business Status
This is a franchise looking for a new franchisee in your area. It is not an existing business for resale. Contact ABC to check for current pricing and availability. Affordable Business Concepts, LLC does not make any guarantees or declarations. The information contained in this ad does not constitute an offer to sell or award a franchise. You must be a United States or Canadian Citizen. For more details visit www.affordablebusinessconcepts.com