Home Based Outsourced Bookkeeping and Support Services Business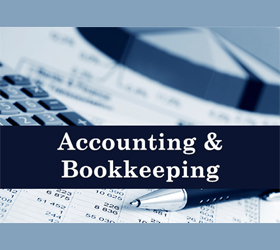 Description
This award winning franchise provides outsourced bookkeeping and operational support services for small businesses, They Pay their clients Bills, Pay their People, recognize their revenue, and perform a formal month end close for all of their clients. Their franchise opportunity is a chance to take advantage of the rising demand for outsourced accounting support services among small businesses.


This franchise has developed a proven, scalable business model with highly automated systems and processes to deliver cost-effective accounting services to clients. Their low overhead and variable cost delivery model enable franchisees to closely match costs to revenues. This low cost, home based, recurring revenue model has high earnings potential. This is a great business for the experienced CPA, CFO, Corporate Controller or Bookkeeper. You are not the bookkeeper, you hire the appropriate staff. Furthermore, for anyone who has worked for a big financial company, or been employed at a large bookkeeping firm, you will relish owning a business with low overhead. As a franchisee, you are not an employee, you are and empowered business partner.

What they do:
Accounts Payable
Billing and Accounts Receivable
Financial Management Reporting
HR and Payroll Support
Month end close
Bookkeeping
W2 Employees found and trained by the franchise

Note. Serious investors only please. The business will not respond to general inquires, students or brokers. Please reply with: Your full name Home mailing address, Phone numbers and best time to contact you are required. Your information will be kept confidential and you will get quick response. Interested buyers must have a minimum net worth of at least $250,000 with $100,000 liquid for working capital.

The information contained in this ad does not constitute an offer to sell or award a franchise. Such an offer can only be made in compliance with applicable disclosure laws and a Franchise Disclosure Document. Check for current pricing and availability. Affordable Business Concepts, LLC does not make any guarantees or declarations regarding earnings. Buyer must be a US Citizen.
Facilities
Work from home with a virtual business. A defined marketing territory for your bookkeeping franchise that includes a minimum of 20,000 small businesses (those employing 1-100 employees)
Competition
This is a turn-key, scalable virtual business, home based with significant technology provided by the franchise. Proprietary workflow management systems, allows you to access everything you need to run your franchise from one easy-to-use application. This software adds real-time, role-based visibility to all client engagement. It also allows you easy, one-stop access to everything you need to effectively run your franchise, including: employee time-tracking and invoice creation, their library of video-based resources, team budget and task management, and more.
Growth
The focus of the franchise is growth. From the beginning the owner is included in a dedicated sale training course. Your franchise is supported by a business development and support team. You are provided with a marketing kit including a website, brochures, business cards, banner and more. You start with a CRM system and are trained in community building and networking. You have exclusive rights to host a yearly Business Fundamentals Bootcamp event and to market your franchise within your territory. You will work with a group of approximately 5 other new franchisees on an ongoing basis to offer each other support and advice as you all grow your individual offices.
Financing
We can help you obtain an SBA Pre-Qualification in 24 hours or refer you to franchise friendly lenders. We can also help you use 401K funds to invest in your own business without penalties.
Training
Sales training provided by an award winning partner. Access to the franchise University. Support includes document management services. The franchise provides talent recruiting support & training. There is a help desk to support you and your team.
Business Status
This is a franchise looking for a new franchisee in your area. It is not an existing business for resale.