Rapidly Growing Property Management Business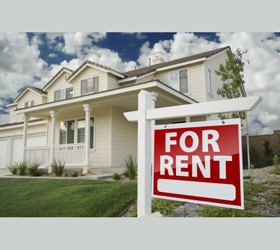 Description
This franchise is the nationwide leader in residential property management. In any economy, people need housing. As homeownership continues to decline across the United States, the demand for professional managers has become increasingly heightened. This franchise helps its franchise owners to scale, manage accounts more efficiently, and maximize the revenue per unit compared to their competition.
Property management has become one of the fastest growing industries in the country. More than one third of all residential households in the U.S. are rentals and, on average, only 20% of those rentals are being managed by a professional. Therefore, the demand for quality property management companies is extensive and increasing. Millennials are often burdened with college loans and prefer the flexibility of renting over buying. Couple that with higher credit lending standards and prices for properties on the rebound and fewer Americans in general can afford to buy, resulting in an increased number of investors and investor groups purchasing the homes that are available.
Advances in technology have made it possible for those investors to acquire real estate outside of their local markets. All of this has enhanced the growth and profitability potential for property management companies substantially. In any economy, people need housing. The industry is stable and generates consistent monthly revenue in times of both recession and inflation.
Franchisees come from a wide variety of backgrounds and the majority of them did not have a real estate or property management experience prior to joining. In most states the department of real estate requires that the owner of a property management company be either a real estate broker or a real estate salesperson working under a broker. The franchise has built time into their training process for you to secure the licensing you need if you don't have it already.
No students or brokers please. Interested buyers must have a minimum net worth of $150K with $80K liquid. The information contained in this ad does not constitute an offer to sell or award a franchise. Such an offer can only be made in compliance with applicable disclosure laws and a Franchise Disclosure Document. Check for current pricing and availability. Affordable Business Concepts, LLC does not make any guarantees or declarations regarding earnings. Buyer must be a US or Canadian Citizen.
Facilities
Work from a small office with a small staff.
Competition
This is a technology-driven more efficient operation. Enjoy economies of scale to reduce cost. This includes tools, payment portals, insurance, call center resources, hiring tools, background checks, credit card processing and much more. There is also custom software, comprehensive accounting support, national ad fund and online marketing resources.
Growth
Demand for single family property management is growing at a record pace. We are becoming a renter nation. There is a shift to property investors who need property managers. Inventory is rising increasing demand.
Financing
We can help you obtain an SBA Pre-Approval in 24 hours or refer you to franchise friendly lenders. We can also help you use 401K funds to invest in your own business without penalties.
Training
The comprehensive training process is about 5-7 weeks on average. It is a combination of online (initial weeks) and classroom style learning (final week). There is also superior ongoing training.
Business Status
This is a franchisor looking for a new quality franchisee in this area. It is not an existing business for resale but rather a starup up opportunity. Contact ABC to check for current pricing and availability. ABC makes no earnings declarations.