Corporate and Business Sales Training Franchise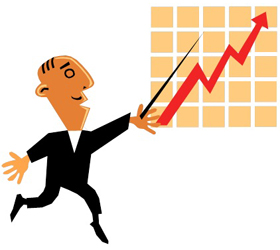 Description
This Franchise has been providing top-notch innovative and effective sales and sales management training to clients in the U.S., Canada and other countries for almost three decades. You can be a part of this respected network of trainers, and own a business in which your earning potential is directly related to your enthusiasm and dedication.

The franchise operates as a global network of sales and management trainers with hundreds of training centers throughout the world.

Ideal for people who:
Have a Passion for Sales
Love to Train and help people
Feel the corporate rat race is no longer satisfying
Want to control their own future
Want to control their own income
Want to spend more time with their families

No students or brokers please. Must be a citizen of the United States or Canada. Prospects must have a minimum net worth of $200K. Sales experience is preferable.


Facilities
Office / Training center will be required.
Competition
Global accounts can help franchise owners service and support large multinational corporations with multiple locations. This franchise was ranked one of the Top 25 Franchise High Performers by the Wall Street Journal.
Growth
You are at the forefront of a business niche that is growing exponentially, with the support of a pioneer and leader in the training industry. Franchisees can jump start their business. Sales training has become a $67.2 billion industry. Business coaching is listed as one of the hottest trends in franchising.
Financing
We can refer you to franchise friendly lenders. We can also get you SBA pre-qualified in about 24 hours. We can also help use your 401K funds for your business funding.
Training
Intense 8 day initial training at corporate HQ. Personal coach assigned to get you started and grow your business. Three training conferences a year. Customizable websites and lots of marketing materials.
Business Status
This ad is for a franchise looking for a new quality franchisee in your area. It is not a resale of an existing business. Contact ABC to check for current pricing and availability. Affordable Business Concepts, LLC does not make any guarantees or declarations regarding earnings. The information contained in this ad does not constitute an offer to sell or award a franchise and may not reflect the most current facts. Such an offer can only be made in compliance with applicable disclosure laws. Offerings are made by Franchise Disclosure Document only.