Established Luxury Goods and Services Marketing Business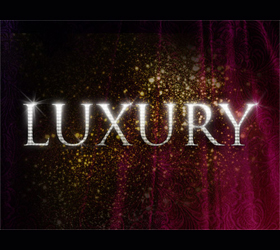 Description
This is an existing business with account and cash flow for those that want to be their own boss, here is a rare business-to-business opportunity. This is a high quality lead and client generating business which produces beautiful, active affluent lifestyle, cooperative direct mail pieces using 4 color glossy two sided marketing cards. They showcase the most exclusive and unique products and services throughout each metropolitan area targeted to the most active consumer, the affluent homeowner! They targeted high income and high market value homeowner responds to their upscale direct mail piece because it is professionally packaged, personally addressed, and features the products & services they spend significantly on.

By providing this cost effective direct mail piece, local market businesses save money, receive more customers for their products & services and continue to utilize our proven, successful marketing program! That means predictable customer retention for the franchisee. As a franchisee, you target customers who are small business owners, many are franchised companies, who seek cost effective turn-key direct mail marketing to reach their target audience to get the exposure they deserve.
The Business Benefits:
Home based Business
Lifestyle Business
No Inventory
No Employees
Quick Start Up
Few Clients needed
Repeat Clients with high Retention Rate
No Real Estate Requirement
High Profitability Return on Effort
National Clients
Transferable Business
Builds Equity Ownership Quickly
National Base of Over 45 Cities
Buyers must have a minimum net worth of $250K. No students or brokers please. Must be a Canadian or United States Citizen.
Facilities
Excellent exclusive territory. Can work from you home office. No Inventory, No Employees.
Competition
International franchise with existing clients. Targeted at high income households using sofisticated software.
Growth
Lots of upside growth opportunity. Business builds quickly and builds equity. Business can be transferred when ready to exit.
Financing
We can help you obtain SBA pre-qualification in about 24 hours after application. We can also help you unlock your 401K without penalties or refer you to franchise friendly lenders.
Training
Quick Start Program. 3 Days of Operations Training in Corporate Office. 3 Days On-Site Field Training with Pre-Set Qualified Appointments. Franchisee Teleconferences. National Annual Conference. Best Practice Seminars. Regional Round table Conferences.
Business Status
This is an Existing Franchise for resale by the Franchisee. It has a book of accounts and ongoing cash flow. Contact ABC to check for current pricing and availability. Affordable Business Concepts, LLC does not make any guarantees or declarations regarding earnings. The information contained in this ad does not constitute an offer to sell or award a franchise and may not reflect the most current facts. Such an offer can only be made in compliance with applicable disclosure laws. Offerings are made by Franchise Disclosure Document only.