Semi-Absentee Salon Rentals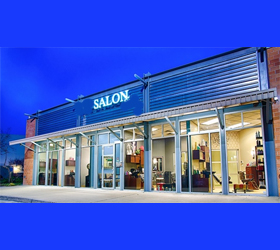 Description
This franchise is the future of the salon industry. You provide an upscale beauty complex for salon professionals to operate their own salon without them having to invest capital, manage employees or deal with the challenges of a traditional salon.
They become loyal long-term tenants. This franchise is a true semi-absentee business, with no employees, very few moving parts, which only requires about one day per week to manage once built and leased. You are in the salon industry, but not in the salon business. This is a business-to-business model where you become a landlord to tenants in the health and beauty industry who own and run their own businesses. You need no experience in real estate or in the salon industry.
No students or brokers please. The information contained in this ad does not constitute an offer to sell or award a franchise. You must be a United States or Canadian Citizen with a minimum net worth of at least $800,000. Total investment ranges from $541,000 to $907,000 US Dollars based on salon size and tenant improvements mostly.
Facilities
The franchise will help you to find, lease and build out the commercial real estate which is fit up into individual, fully equipped suites that you rent to salon professionals. Real Estate & Site Selection includes: demographic analysis, market research, site visits, financial analysis, lease negotiations and final lease. Construction consits of: Engineered and architechtural drawings, building permits, facilitate bidding, construction managment coaching, final walk through and inspection.
Competition
Renters see an immediate econimic beneift. Salon professionals working in salons typically pay 40-50% commission on their bullings to the salon owner. In this franchise, they retain 100% of their billings and 100% profit on product sold. They become salon owners. They get away from the drama and politics of a salon.
Growth
Lots of opportunity for growth by adding multiple units. The business is scalable.
Financing
Financing referral available to franchise friendly lenders to help you with a loan or to help you unlock your 401K. We can help you obtain SBA Loan Pre-Approval in 24 hours.
Training
World Calss training and ongoing franchise support. Site selection and build out, franchisee mentorhship program, operational support, marketing support and Grand Opening support.
Business Status
This is a franchise looking for a quality franchisee in your area. it is not an Existing Franchise for resale. Contact ABC to check for current pricing and availability. Affordable Business Concepts, LLC does not make any guarantees or declarations regarding earnings. The information contained in this ad does not constitute an offer to sell or award a franchise and may not reflect the most current facts. Such an offer can only be made in compliance with applicable disclosure laws. Offerings are made by Franchise Disclosure Document only.