Established Leading Emergency Restoration Franchise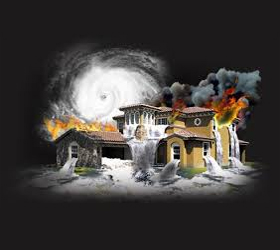 Description
This is an existing business with all necessary equipment, a fully trained staff, accounts and cash flow. This is a Real Recession Proof Franchise. It is one of the most established franchise systems in North America with over 30 years of experience, specializing in residential and commercial property damage mitigation and restoration services.
Franchisees offer emergency restoration services to the insurance industry, home service providers and property owners based on property damage caused by water, fire, mold, Smoke, fire and other conditions resulting in property damage. The insurance claims industry pays approximately $188 Billion for insured property losses each year. This franchise has established strong relationships with some of the largest insurance companies, so their franchisees will also benefit from insurance network referrals. There are countless reasons to open a this disaster restoration business. This franchise opportunity represents one of the strongest franchise opportunities available today.

Business Features Include:

Recession proof business opportunity
High profit margins with Item 19 Earnings Claim Business-to-Business marketing model (Referral partner business)
Modest start-up costs $135,000 to $155,000
Unlimited growth potential
Technological leader in the industry
Operational flexibility with the ability to start from home
They are looking for Individuals that desire to lead, scale, and grow a business!
Robust Financial Performance Representation (FPR) as outlined in their Item 19 in the FDD
Start-up operations can start with 1-2 employees
A dedicated coach will help your business get started right and fast!
Insurance company referrals from long established network

No students or brokers please. Please pay careful attention to the financial requirement of a required minimum net worth of $450K. The franchise required the buyer to be a US or Canadian Citizen.

This is a franchise looking for a quality franchisee in your area. It is not an Existing Franchise for resale. Contact ABC to check for current pricing and availability. Affordable Business Concepts, LLC does not make any guarantees or declarations regarding earnings. The information contained in this ad does not constitute an offer to sell or award a franchise and may not reflect the most current facts. Such an offer can only be made in compliance with applicable disclosure laws. Offerings are made by Franchise Disclosure Document only.
Facilities
Tyler Texas Large protected territory . Low overhead can lower your startup expenses.
Competition
A proved leader in the field with 30 years of experience and networked relationships with insurace companies. This is an award winning franchise is listed as a Top 100 franchise, military friendly franchise and best for vets franchise.
Growth
Lots of available territory for expansion over time. Multiple revenue streams you can grow into over time like cleanup, water and fire damage restoration and mold remediation.
Financing
Seller offering some funding to qualified applicants. Financing referral available to franchise friendly lenders to help you with a loan.
Training
Training from dedicatged franchise coaches. Access to a large network of franchisees. Training for technical certifications (WRT, ASD, FSRT). Business management software systems. Training in the most up-to-date remediation techniques and processes. Business training: finance, marketing, human resources, operations. Updates, workshops, and networking opportunities through regional meetings and reunions hosted by corporate teams.
Business Status
This is an existing business with all necessary equipment, a fully trained staff, accounts and cash flow. Contact ABC to check for current pricing and availability. ABC makes no earnings declarations.