Established Leather and Vinyl Restoration Business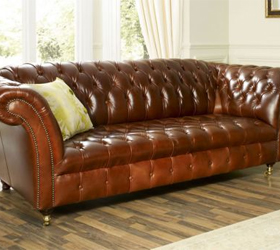 Description
This franchise specializes in the restoration of leather and plastics, servicing five major markets: Aviation, Marine & Recreational Vehicles, Automotive, Commercial and Residential Furniture. They are a low cost, home-based mobile service franchise, catering to both B to B and B to C sectors in the above mentioned markets. The diversity of their opportunity is so large that in every economic downturn, their franchise system has thrived. This franchise makes a strong Item 19 earnings claim in their Franchise Disclosure Document.
Business Characteristics:

Home based, Monday through Friday, mobile business

85% of all work is done in the field.

Multiple Revenue Streams

Few or no employees to start

Low overhead and high profit margins

96% approval rating on Fran Survey 5 years in a row

Global leader in the environmental movement, by preventing thousands of tons of
Leather and plastics from entering our landfills.

Function of Owner:

Sales and Marketing (10-12 hours/week)

Being the Technician (At least for the first year)

Office Functions (10-12 hours/week)

Desired Background of the Ideal Candidate:
Cannot be color blind

You must be someone who likes to do things with their hands, remodeling projects, wood working, antique restoration, auto restoration, model building etc.

You have to be confident enough to do relationship selling in a B to B format.

You are expected to join one dynamic Chamber of Commerce and attend the afterhours business mixer, as well as a BNI Networking group.

You must be comfortable doing the sales and networking events.

You must be physically fit.

No brokers or students please. Interested buyers must have a minimum net worth of $200,000 and be a United States or Canadian Citizen.
Facilities
Work from your home office. Average size of new territories awarded 300,000 population base.
Competition
This franchise exploits every profit center outside of the Commercial and Residential arenas. They have virtual 24/7 technical support via our exclusive Technical Library, available on their proprietary App. All new Franchisees receive a fully loaded iPad upon arrival at their training facility. Their front line support team has 30 + years experience and you will hear over and over again how great the support team is at problem solving. This franchise manufactures its own product line, using proprietary formulas which is ONLY available to franchisees.
Growth
There is lots of opportunity for sales growth in your protected territory. There are eight potential profit sectors in this low-overhead high-profit margin niche market that is and has been underserved. The diversity of their opportunity is so large that in every economic downturn, their franchise system has thrived.
Financing
We can introduce you to franchise friendly lenders. We refer you to unlock your IRA or 401K plan without penalties . We can also get you SBA Pre-Qualified in about 24 hours after application with no cost or obligation.
Training
4-week Pre-Training,Two weeks HQ training. 800 Number for Support. Post Training Mentorship Program. Technical Support team to assist while on the job. Business Development Support. Technical Library. Fully loaded iPad including their proprietary App.
Business Status
This is an Existing Franchise for resale by the Franchisee. It has a fully equipped office, trained staff, accounts and ongoing cash flow. Contact ABC to check for current pricing and availability. Affordable Business Concepts, LLC does not make any guarantees or declarations regarding earnings. The information contained in this ad does not constitute an offer to sell or award a franchise and may not reflect the most current facts. Such an offer can only be made in compliance with applicable disclosure laws. Offerings are made by Franchise Disclosure Document only.