Modern Sign and Digital Imaging Business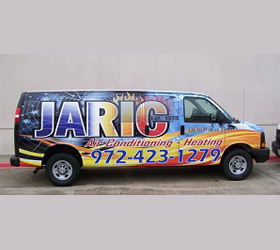 Description
98% of all signs are indoors. They are paper posters, cardboard, banners and thin plastic like materials. Most signs are thrown away every month. Right now is the most exciting period in the history of digital imaging. Gone are the days of sign painters, and with them the noxious paints and chemicals. Today's technology allows us to make signs from cut vinyl to the more popular large format digital printing. Signs are no longer what they once were; today's sign shop is a quasi-advertising agency featuring full-color designs and graphics.
This franchise opens every new center with state-of-the-art graphic equipment in order to meet the needs of everyone from the small business owner to corporate clientele. Heres what a modern day sign business looks like: Signs are custom production, so every day is different and you will see tangible, visible results of your efforts as you drive around town.

Its close to home, in a low-overhead business park location, operating Monday-Friday 9-5, no nights, weekends or holidays, with a small staff of career employees. There are no loud noises, odors, or dangerous chemicals. Its a relationship business with repeat customers. Twenty to thirty of those customers can equal 80% of your revenue. Many of those customers may be regional and even national in scope. Its a non-cash transaction business, so when you are out seeing customers, you dont have to worry about whos holding the money. When you are ready to sell your business, it will sell for more than most business models because of the manufacturing sector you are in, the small core of repeat customers and the profit margins obtainable due to the custom nature of the business. This company has established itself as a leader in the sign industry.

No students or brokers please. Interested buyers must have a minimum net worth of at least $250K. For Canadians, the price in Canadian Dollars starts at $184K. Must be a citizen of the United States or Canada.
Facilities
We give you a protected territory consisting of zip codes which contains up to 5,000 businesses. However, you are free to sell your signs anywhere, even outside your protected territory. Remember, via your website/internet presence, you can reach out across the country for customers.A commercial Real Estate Broker will assist you in locating an optimal site. Traffic patterns, landmark location, parking and tenant mix are but a few of the factors our expert will evaluate when working with you.
Competition
Our business model is for you to work with ongoing large customers with a repetitive need. Your top 20 to 30 customers will generate up to 80% or more of your annual gross sales. HQ has over 30 employees who support the system everyday, we are the only industry player with a corporate store. An earnings claim is offered along with expense calculations as a percentage to revenue. Buyers can quickly see the financial opportunity in the franchise business model.
Growth
Our owners are able to effectively market their business on the internet and take advantage of the franchise strong brand identity.
Financing
We can also refer you to franchise friendly lenders. We can also refer you to unlock your IRA or 401K plan without penalties . We can also help get you SBA pre-qualified in about 24 hours after application
Training
Owner receives up to 3 weeks at HQ location. Graphic designer, who we will help hire during interview process, attends 2 weeks of training. We teach owners every aspect of the business. Following training HQ spends 2 weeks onsite. Also ongoing classes
Business Status
This ad is for a franchise looking for a new quality franchisee in your area. It is not a resale of an existing business. Contact ABC to check for current pricing and availability. Affordable Business Concepts, LLC does not make any guarantees or declarations regarding earnings. The information contained in this ad does not constitute an offer to sell or award a franchise and may not reflect the most current facts. Such an offer can only be made in compliance with applicable disclosure laws. Offerings are made by Franchise Disclosure Document only.