Premier Business Development Consulting Franchise or Master Franchise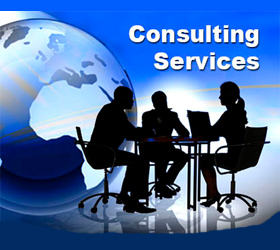 Description
This Franchise was founded with the vision to create the worlds premier business development organization. Using proven strategies for business success, programs are designed for executives, managers, entrepreneurs, business owners and individuals with the passion and vision to improve their effectiveness in their business life. You can buy an individual franchise for $40K or a Master Franchise for $125K plus working capital.
Their global network of Professional Business Coaches is dedicated to teaching, developing and motivating todays premier business and community leaders in reaching greater success through the development program. Their Coaches have been using and testing the franchise methodologies for years in the United States, Canada and internationally.

This franchise has assembled a team of experienced business leaders who are certified professional Coaches to meet the markets need for quick and responsive business development. Using our proven programs and strategies, Coaches guide their clients step-by-step through the franchise program providing feedback and guidance in a tailored program relating to company objectives, professional development and personal aspirations.

The franchises fast-moving talks and seminars on leadership, sales, managerial effectiveness and business strategy are loaded with powerful, proven ideas and strategies that people can immediately apply to get better results in every area of their lives. The franchise founder has started and turned around many businesses and has consulted for some the foremost corporations around the globe. His clients include IBM, Government of Canada, McDonnell Douglas, Arthur Anderson, Johnson & Johnson, The Million Dollar Round Table, and hundreds of other well-known organizations. He is one of the worlds foremost business and professional development consultants, speakers and a best-selling author.

No students or brokers please. Interested buyers will need a minimum net worth of at least $200,000.
Facilities
Work from your home office.
Competition
This franchise stands apart from the competition, in this $billion+ Coaching Industry thanks to the unequalled brand, the module based, pro-active coaching methodology. The system is learn-able and can be delivered efficiently with outstanding results. This franchise is revolutionizing the Coaching Industry by launching our material delivery method into the future! We have created the first-ever Business Coaching App for delivery on the iPad! This allows us to deliver our world class content with the greatest of ease, thus ensuring massive client value.
Growth
Lots of opportunity for growth as a franchisee, added territory or become a Master Franchisee. You can buy an individual franchise for $40K or a Master Franchise for $125K plus working capital.
Financing
We can introduce you to franchise friendly lenders. We refer you to unlock your IRA or 401K plan without penalties . We can also get you SBA Pre-Qualified in about 24 hours after application with no cost or obligation.
Training
10 Weeks training for indivudial, 14 for Master Franchisees. Then ongoing extensive training and support. Every year, we host an Annual International Conference, during which we deliver announcements, workshops, training events, social events, and more
Business Status
This ad is for a franchise looking for a new quality franchisee in your area. It is not a resale of an existing business. Contact ABC to check for current pricing and availability. Affordable Business Concepts, LLC does not make any guarantees or declarations regarding earnings. The information contained in this ad does not constitute an offer to sell or award a franchise and may not reflect the most current facts. Such an offer can only be made in compliance with applicable disclosure laws. Offerings are made by Franchise Disclosure Document only.